Here's my next out-of-print Scarlet Letter sampler, "The Product of My Needle." This is the second time I started this. The first time was years ago, and I was using 32 count fabric. When I stitched the black background, the fabric showed through, so I scrapped it and restarted it not too long ago on 40 count fabric. Much better! This is a close-up of the cover photo.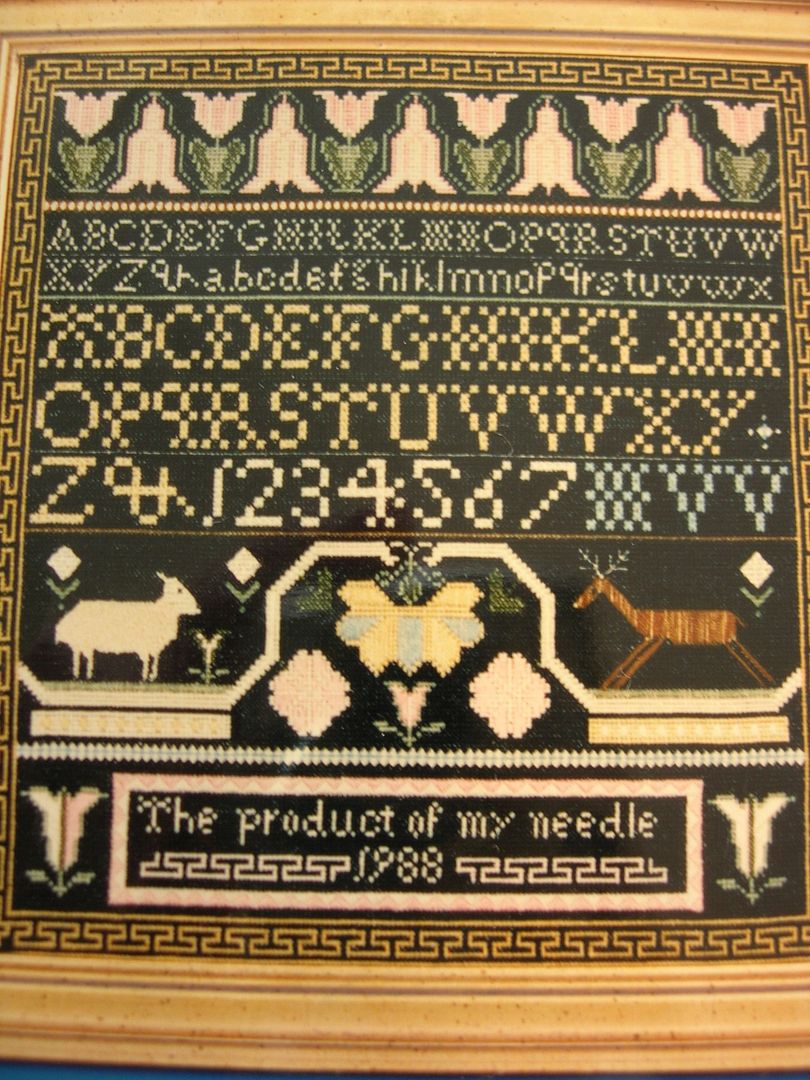 And my restart. I'm using AVAS. I love the colors and the design; the sheep's body is stitched in french knots, and the deer is either stem or satin stitch. I'll probably stitch the deer using stem stitch. These colors are exactly the colors in the sampler (which also includes a shiny strand of silver. Heavens, don't I love glitter, sparkle and shine.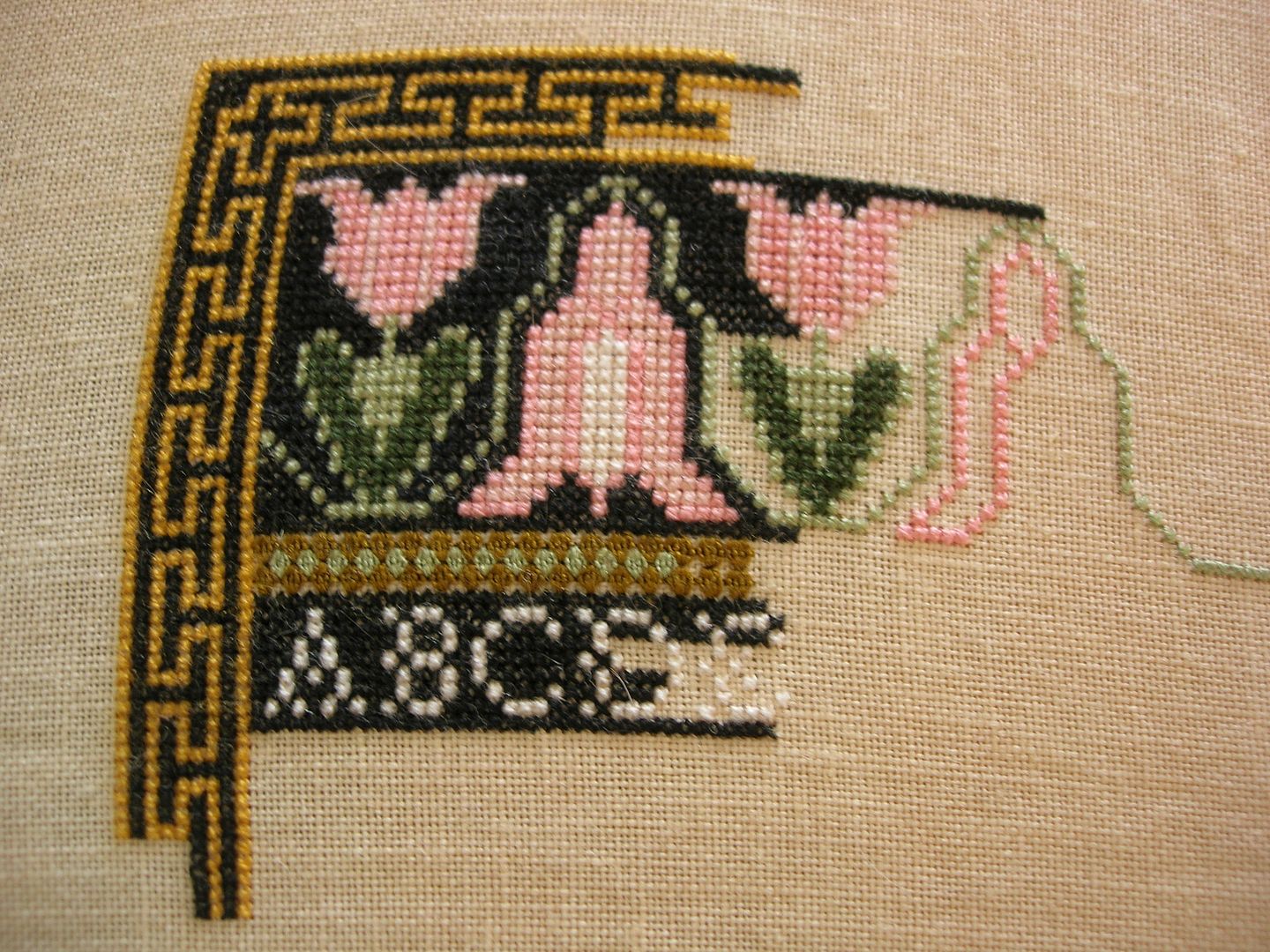 Marsha, you should bring this one back--it's so much fun to work on!